CARRILLO LEGAL OFFICE
Project: Branding, Design and Web Development
Location: CDMX, México
Industry: Legal, Economic Sector
Year: 2020


On-site website for the Carrillo Law Firm, lawyers specialized in providing advisory services in different fields, which include civil, family, protection, real estate leasing, among others.
The total branding of the brand was developed, from the creation of the graphic identifier to the corporate stationery; The objective was to give it construction taking into account the main values ​​that define them: safety and professionalism.
The website is responsive and intuitive, designed so that the user is able to solve their doubts in a general way, open to requesting personalized information in their contact section.
Visit site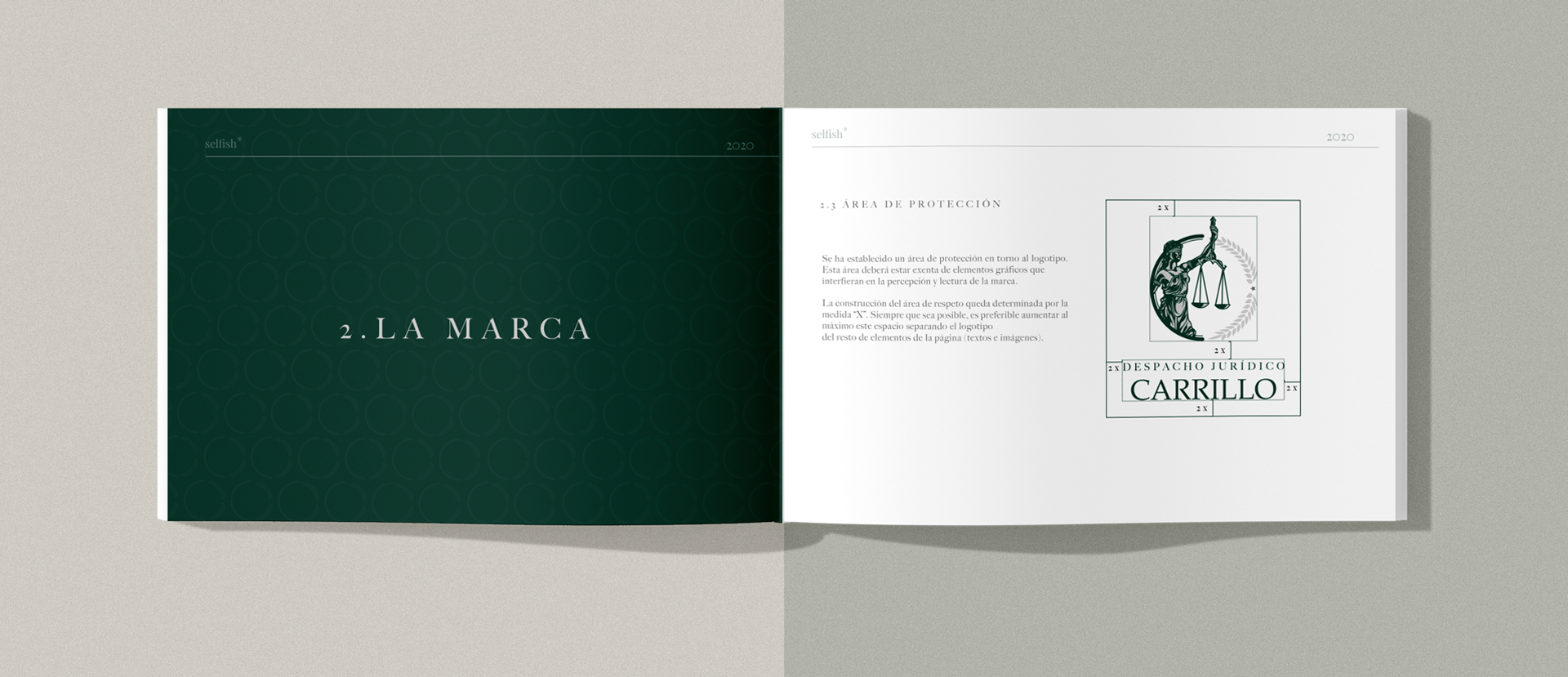 The creation of the imagotype is based on the symbol of modern legality, taking as reference the monument of the Lady of Justice, which carries a balanced balance achieving stability on both sides. Placed on a semicircle that strategically forms the letter "C" combined with two elements that give rise to the envelope, resulting in the graphic icon of the identifier. As support, the tagline DESPACHO JURÍDICO was placed under the word CARRILLO prominently.
With serif fonts to evoke strength and prominence to the brand.