ECOMMERCE
THAT SELLS
As an ecommerce web agency, we understand the importance of an online store that not only looks good but also converts. We work with you to develop an ecommerce site that reflects your brand and attracts your ideal customers.
REQUEST A QUOTE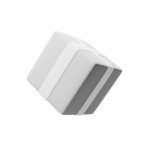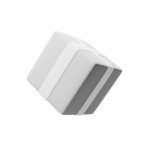 MAKE IT EASY TO BUY
ONE CLICK AWAY FROM SELLING YOUR PRODUCT TO THE WORLD
How many of the products or services you use are already within reach of an electronic device? Today, the average consumer prefers to purchase goods through platforms that facilitate the buying process, can they already find your brand?
Putting your product online is easier and more beneficial than you think, don't wait any longer.
CUSTOMIZED AND FUNCTIONAL DESIGN
A STORE SUITED TO YOUR NEEDS
We create beautiful and functional stores. We know that an online store is a seller that does not sleep, so we contemplate the requirements for the platform to help you sell and improve your response times and work and of course, to increase your sales.
ALL YOU NEED
YOU CAN BUILD YOUR ONLINE STORE
We design and develop your store with several sections.
Self-administered system for product and order management.
Configuration of the purchase cart.
A unique page for each product.
SSL Certificate (secure page for data protection and transactions).
Coupon and discount system.
Direct payment with debit and credit cards, interest-free months and convenience stores.
ALL YOUR PRODUCTS
ON ONE PAGE

LOVELY DESIGN
NO TEMPLATES
We design the store to your taste and needs, from scratch. Taking into account the industry, target audience and your brand identity to make it look great.
SPECIAL ADAPTATIONS
CONFIGURATIONS AND LINKS TO EXTERNAL PLATFORMS
Do you work with a CRM, ERP or any platform that can provide API key service? We can link it to your store! It's time for you to work with less effort and more comfort, let the technology work for you.
Special integrations
Mailing packages
We offer our service of integration of third parties (APIs) with shipping services.
You will be able to connect your online store with major parcel companies to generate automated waybills or track the status events of your packages to send email updates to the end customer.
We take care of the whole process, from the initial contact with the shipping executives to the custom development to meet the needs of your project.
WE MAKE YOUR PRODUCT FINDABLE
WE USE THE MAIN CHANNELS FOR POSITIONING YOUR STORE
We promote your online store with different tools:
Google ADS
Google Shopping
SEO / organic positioning
I WANT MY ONLINE STORE
THE PLATFORM
IS VERY EASY TO OPERATE!